Payment and Delivery
Payment via PayPal

To pay for the order using PayPal, select the "Payment via PayPal" option when you proceed to the payment.
After the order is placed, you will be redirected to PayPal payment web page.
After making the payment, you will be redirected back to our website and you will see the confirmation of payment.
Please note that payments from PayPal business accounts are subject to government regulation and are rejected. If you have a business account, you can log out of your account and make a payment without logging in to your account. Another way is to make payment from a private PayPal account.
Shipment by the Russian Post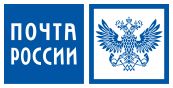 We send parcels abroad only on the basis of full prepayment. Parcels weighing up to 2 kilograms are delivered as registered small packages, if the weight of the ordered goods exceeds 2 kilograms, then it will be a registered parcel. The delivery may take from 2 weeks to 2 months. Immediately after sending your order to the post office, we will send you a tracking number for your shipment.