Set of OwlForest Hand-Dyed Threads for the Embroidery Chart "Russian Motifs" (Thread Trade n.a. Kirov)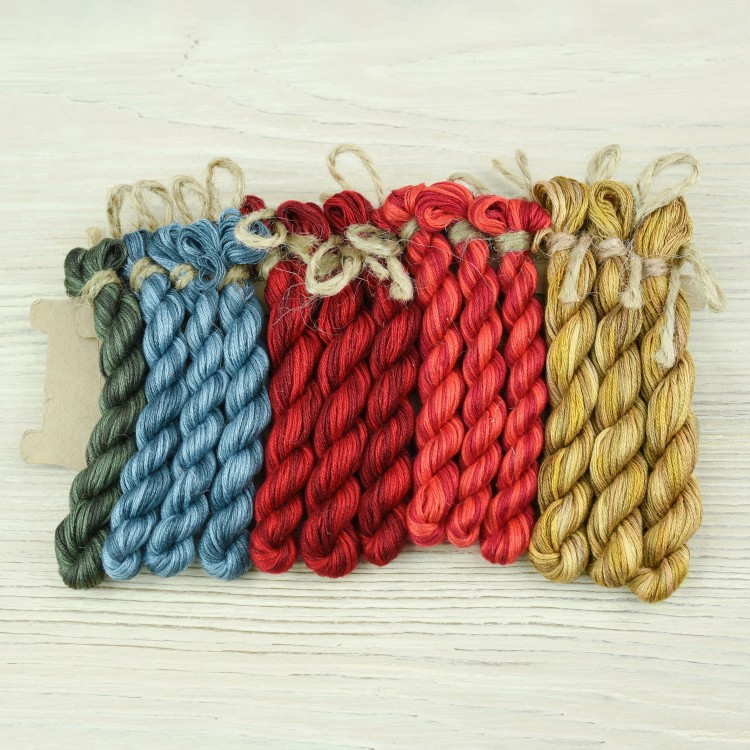 Мерсеризованные вышивальные нитки «Мулине» ручного окрашивания из 100% длинноволокнистого хлопка.
Рекомендации по уходу:
Разрешается бережная стирка в теплой воде специальным жидким моющим средством для цветных хлопковых тканей. Хорошо прополоскать после стирки в большом количестве чистой воды. Вышитое изделие отжать не сминая с помощью махрового полотенца. Гладить изделие на мягкой поверхности, с обратной стороны, подложив вышивку между двумя кусками чистой ткани. Изделие можно слегка увлажнить перед глажкой с помощью распылителя. Не рекомендуется отпаривать и сушить мокрое изделие утюгом. Следует оберегать нитки от воздействия прямых солнечных лучей.
| | |
| --- | --- |
| Based on | Spinning and Threading Plant n.a. Kirov (Russia) |
| Instructions language | Russian |
| Number of the floss colours | 5 |
Categories: Based on Thread Trade n.a. Kirov floss Комплекты ниток для схем OwlForest